Creating tomorrow with engineering
Maintenance of production facilities including those for semiconductors and carrier devices.
Based in Nagoya City, Aichi Prefecture, we supply our services at home and overseas including the U.S., China, Taiwan and Korea.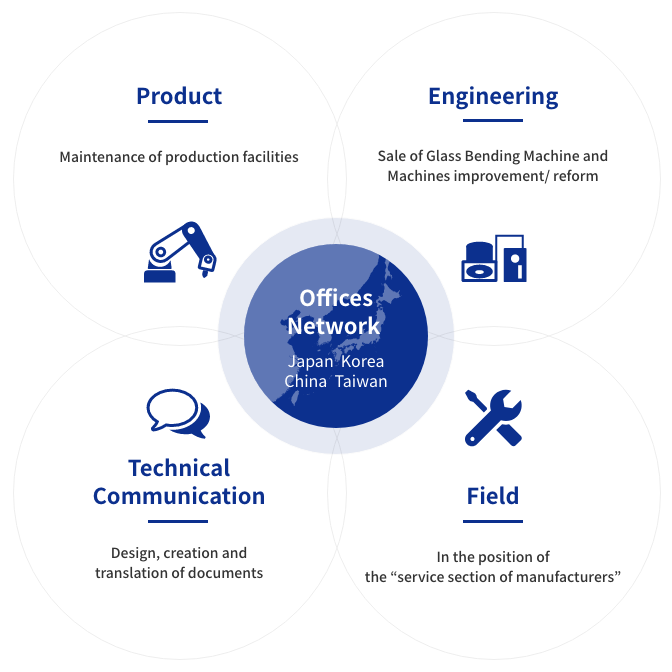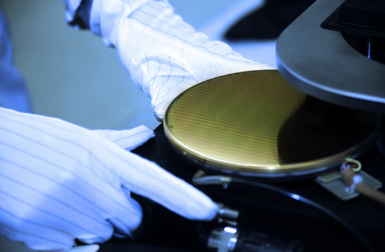 Product Services
We install and maintain semiconductor production facilities including silicon wafer washers and carrier robots to support stable operation of production sites.
We meet demands in overseas production factories as well.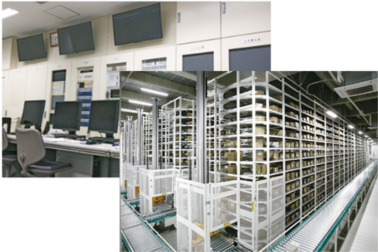 Field Services
We provide after-sales services for control panels of buildings and office and shopping complexes and for home appliances and equipment.
For shopping complexes, we mainly modify and maintain control panels.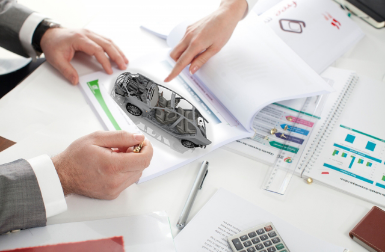 Technical Communication Services
We create and translate various documents including instruction manuals of industrial machinery.
Our translation services are available in 30 languages.
We also create and translate video materials extensively.
We offer language lessons and interpretation services as well.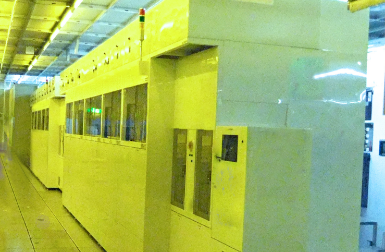 Reuse Services
In cooperation with our overseas bases (China, Korea and Taiwan), we sell new machines and improve and modify equipment in use.
We offer various engineering services including software development.