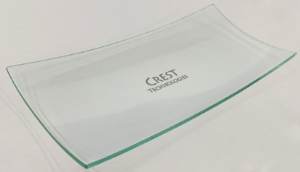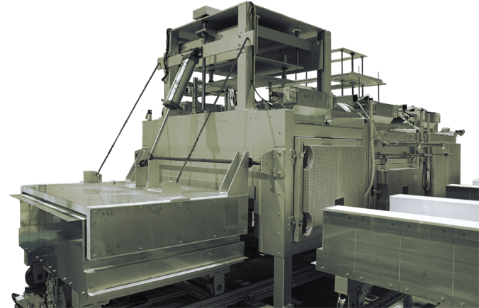 Introduction of Product
Not only the curved cover of instrument panel, Our Glass Bending Machine can bend glass for various applications.
Hereafter, the instrument panel will have been showed more information. That is why, using friendly, the clearly, the design will be demanded.
Our G.B Series not only can bend the curved cover of instrument panel, but also toughened glass, laminated glass.
Depends your needs, we will design and manufacture the machine for you.
Feature
■Four process, makes shape of variety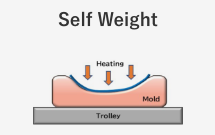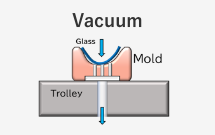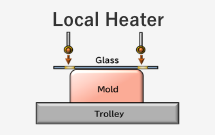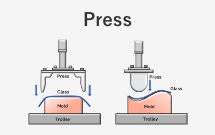 Products
Cover Glass for Instrument Panel
Car Side Mirror
Cover Glass for Smart Phone
Curved Mirror
Glass for Building
If you have any requests, please contact us.
Specification example
Maximum glass size 1100mm×400mm
Thickness range 0.7mm~2.5mm
Max bending depth 120mm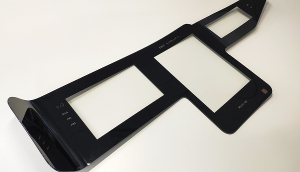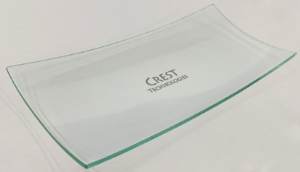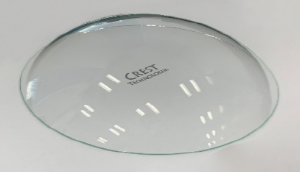 Other equipment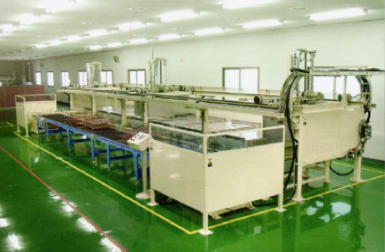 ガラス化学強化装置はガラス表面のイオン置換をし、ガラスを強化する設備です。
Compare with Air-cooled glass, thin, small and complicated shape of glass can be strengthened by Chemically, and no distortion or warp.