Message from President & CEO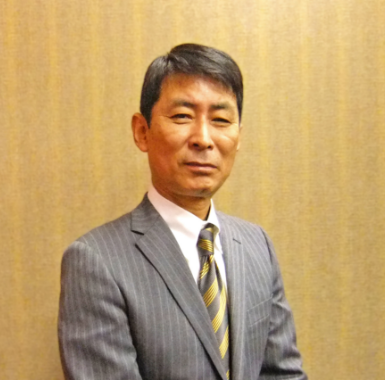 Our company started with contracted business of after-sales service for leading manufacturers in 1999. 19 years have passed since then, and we are now acknowledged with our engineering mainly in semiconductor manufacturing equipment industry which is more specialized. I usually think who a company is for as I manage my company. The recognition "A company is for its stockholders"has been spreading also in Japan. Long-term operation of a company for its stockholders is impossible if employees of the company are not satisfied. A company cannnot exist if it doesn't respect customers. The company must satisfy our employees in Japan and other countries as well as our customers. The company should obtain international competitiveness in the world that is getting more borderless. Those are the way of the company we, Crest Technologies pursue. We will strive to satisfy our employees, our customers and their end users and please even more people.
Yuya Fujikawa President & CEO
Company Information
Company Name

crest technologies co., Ltd.
Head Office Location

NAGOYA PRIME CENTRAL TOWER. 8F., 2-27-8 Meieki, Nishi-ku, Nagoya, Aichi, Japan 451-0045TEL. +81-52-566-4555(main line)
FAX. +81-52-566-4556
President and CEO

Yuya Fujikawa
Establishment

June 9, 1999
Capital

JPY 100,000,000
Employees
(Total Group)

285
Services

Design, development and maintenance of industrial machinery and production facilities.
After-sales services for general electric equipment.
Creation of various documents, multi-lingual translation and interpretation.
Proposal, improvement and sales of maintenance parts.
Business Partners

Leading manufacturers of semiconductor and FPD production equipment, electronic information-processing devices, machine tools for automobiles, and home appliances.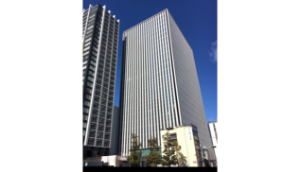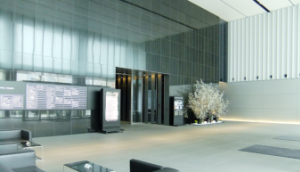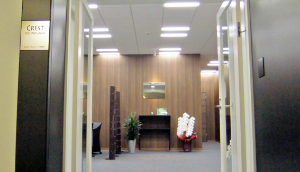 Offices Network
Japan
Head Office
NAGOYA PRIME CENTRAL TOWER. 8F., 2-27-8 Meieki, Nishi-ku, Nagoya, Aichi, Japan 451-0045TEL. +81-52-566-4555(main line)
FAX. +81-52-566-4556
Nagoya Service Satellite
10 kawamaecho, Nakagawa-ku, Nagoya, Aichi, Japan 454-0916TEL. +81-52-684-9656
FAX. +81-52-684-9657
Yokkaichi Office
Room102 260-209 Hiratsu-Shincho, Yokkaichi, Mie, Japan 512-8043TEL. +81-59-363-6226
China
SOLEX CHINA
Room 245 east side of Building 3, Baiziwan Road15, Chaoyang District, Beijing, ChinaTEL. +86-10-6778-9945
FAX. +86-10-6165-4155
SOLEX CHINA(Shanghai Office)
657, Dingxi Road, Changning District, Shanghai City, China A15, Floor 8, Dajidi Shimao Building,TEL. +86-21-8026-4619
Korea
CREST TECHNOLOGIES KOREA
Suite 2202, IX Tower Dongtancheomdansaneop 1-ro, Hwasung-si, Gyeonggi-do, KoreaTEL. +82-31-8015-5990
FAX. +82-31-8015-5999
TAIWAN
CREST TECHNOLOGIES TAIWAN
6F, 79, Sec. 1, Zhongqing Rd., North Dist., Taichung City 404, Taiwan(R.O.C.)TEL. +886-4-2203-0181
CREST TECHNOLOGIES TAIWAN(Tainan Office)
9-1, Xinyi St, Xinshi District, Tainan City, TaiwanTEL. ++886-6-5895-546